5 HOURS VERIFIABLE CPD – FOR THE WHOLE CLINICAL TEAM
CPD Conference – Friday 19th November 2021
Back to the future
A journey of a 1000 miles begins with a single step – Finding your new way in the post Covid dental world.
This carefully structured one day training conference will provide dentists, DCPs and their administrative teams with 5 hours of CPD recommended by the GDC. We will be making only a nominal charge to cover basic costs.
We have designed the day's content to be enjoyable, informative and of real value to the entire dental team – surgeons, hygienists, nurses and administrators – and, during the conference, you will hear presentations from some of the leading experts in UK dentistry.
We provide refreshments and lunch for all attendees, and the Showground offers ample free parking.
COVID-19 Compliant: We would like to reassure you that we will take extensive measures to protect the health and safety of our clients, delegates and visitors, offering a covid safe environment following the latest government guidelines.  FIND OUT MORE
COVID-19 Refund Policy: If due to government guidelines the event has to be cancelled we will issue a full refund.
08:45 - 09:15 - Registration & Coffee
Please arrive in good time to ensure you are ready for the first presentation.
09:15 - 09:30 - Welcome
A warm welcome from Anthony Bendkowski who will run through the plan for the day and cover off any general housekeeping.
09:30 - 10:30 - Core CPD IR(ME)R 17 and Introduction to CBCT - Jimmy Makdissi - READ MORE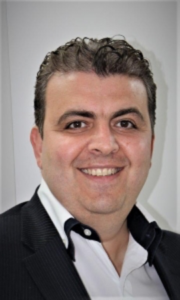 "Core CPD IR(ME)R 17 and Introduction to CBCT"
Aims:
To understand the rules, regulations and supporting guidelines relating to the use of Dental Radiography and Radiology, and radiation protection in the UK. An update on CBCT imaging is included
Objectives:
To part fulfil the IR(ME)R training requirements for practitioners and operators in radiation protection
Learning Content:
Radiation Physics
Risks of ionising radiation
Radiation dose in dental radiography
Factors affecting the dose in dental radiography
The principles of Radiation Protection
Statutory requirements
Quality Assurance
Selection Criteria
The course will also cover the aspects of new imaging modalities including CBCT.
Development Outcomes:
This training met the development outcomes criteria C and D for the GDC's Enhances CPD requirements.
Biography 
Dr Makdissi joined the Institute of Dentistry, Barts and The London School of Medicine and Dentistry, in 2004 as a Clinical Senior Lecturer and Honorary Consultant in Dental and Maxillofacial Radiology. He directs the Dental and Maxillofacial Radiology programme of the undergraduate BDS curriculum. He completed his specialist training at Guy's Hospital and obtained the Diploma of Dental Radiology from the Royal College of Radiologists. He has served on the Education Committee of the International Association of Oral and Maxillofacial Radiology. He has also served as the Dental Tutor for the London Deanery at Barts Health, the Faculty Tutor at the Royal College of Surgeons and as the President of the Metropolitan Branch of the British Dental Association. In addition, he is the founder of the Cone Beam Computed Tomography (CBCT) Interpretation Masterclass providing UK-based CBCT hands-on training along with a collection of e-learning modules. Jimmy is currently doing his PhD on the use of MRI in Dentistry.
10:30 - 11:00 - Morning break
A chance to grab a refreshment, meet the sponsors and catch up with industry colleagues.
11:00 - 12:00 - Complaints - are they inevitable or can we avoid them? - Len D'Cruz - READ MORE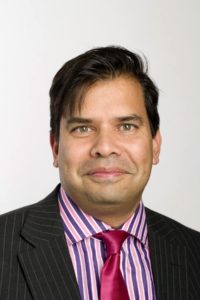 Complaints -are they inevitable or can we avoid them?  
Aims
Understand how managing complaints well in practice can be done 
Objectives 
Review the triggers for complaints 
Some strategies to reduce complaints in practice 
reflecting on how to deal effectively with complaints 
GDC Development outcomes
Bio:
Len D'Cruz, GDP, London and Senior Dento-legal Advisor, BDA
Len is a general dental practitioner, running a seven surgery mixed NHS and private practice in North East London. He is an experienced vocational trainer for the London Deanery, a dento-legal advisor for the BDA and a Dental tutor for Health Education East of England. Len is also lead lecturer for the MA in Dental Law and Ethics at the University of Bedfordshire. He has published "Legal aspects of general dental practice" and co-authored "Understanding NHS dentistry". He writes and presents regularly about legal and ethical issues as well as NHS contractual issues, particularly in relation to the NHS contract prototypes. Len is also an ORE examiner.
12:00 - 13:00 - Lunch break
A chance to grab a refreshment, meet the sponsors and catch up with industry colleagues.
13:00 - 13:30 - 2020 and 2021 – Perfect Vision with hindsight! - Anthony Bendkowski - READ MORE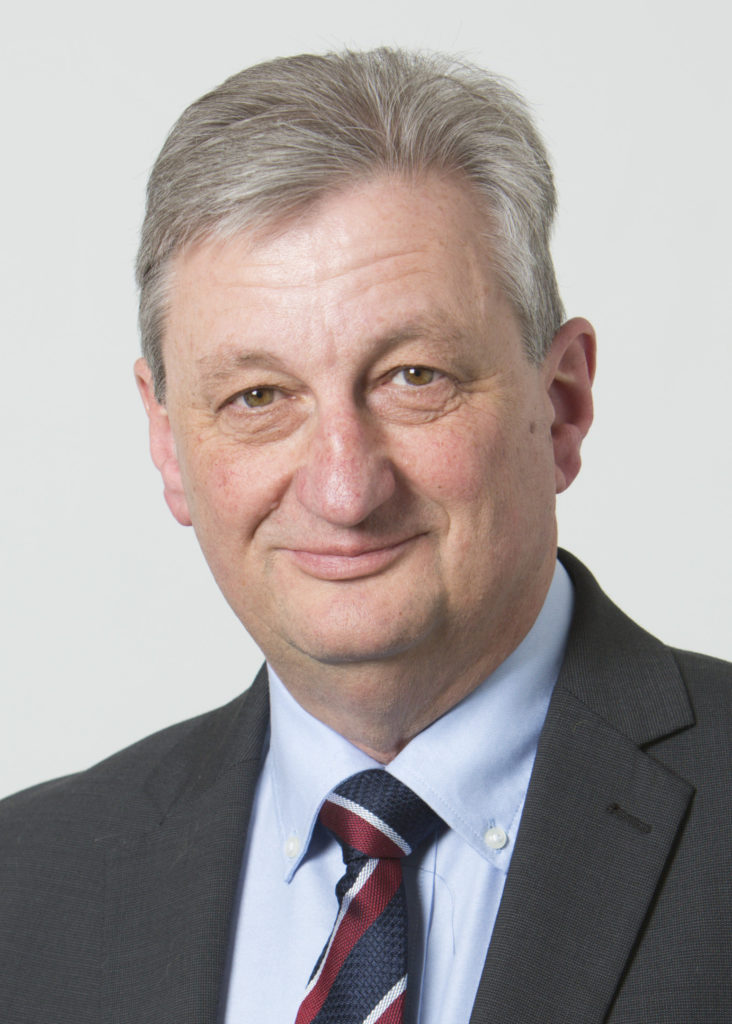 2020 and 2021 – Perfect Vision with hindsight! 
A review of how our implant , periodontal and oral surgery referral services have adapted to the challenges of the past two years and a look forward to our plans for 2022.
Presentation by Anthony Bendkowski – Clinical Lead at The Implant Experts – Bio
13:30 - 14:30 - Medical Emergencies in Dental Practice - Joe Omar - READ MORE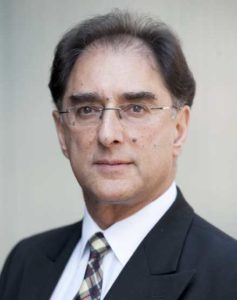 Medical Emergencies Q & A's
Aims and Objectives
The lecture will inform the attendee of the current management of certain common medical emergencies which dental professionals may need to deal with in their general dental practice.
Learning Content
Through graphics and videos and questions and answers the attendee will understand the causes and management of some common medical emergencies such as Faint, Seizures, Cardiac conditions and Choking based on Resuscitation Council (UK) guidelines.
Learning Outcome:  This CPD course meets the criteria for the GDC's development outcomes C
Dr Yusof (Joe) Omar  MBBCh, DA, MRCA
Bio
Joe retired from clinical practice in December 2017 due to a diagnosis of cancer which, happily, is now in remission. He continues to lecture to the dental profession for personal fulfilment as well as to keep in touch.
Joe started a private peripatetic practice in dental anaesthesia and sedation in the Harley Street area of London in 1984; and today is the senior partner of Sedation Solutions, the largest group practice of Sedationists in the UK, with a client base of nearly 1200 surgeries.
Joe served on the 'Standing Committee for Sedation in Dentistry', convened by the Royal Colleges of Surgeons and Anaesthetists, and is a past President of the Association of Dental Anaesthetists (ADA).
He has lectured on 'medical emergencies in dental practice' and 'Sedation in dentistry' for over 30 years to audiences in the UK as well as internationally.
In his retirement Joe enjoys being a husband, father to his 4 daughters, and soon-to-be grandfather.
When asked how he fills his time post-retirement, he says: 'Cooking, gardening, holidaying, and trying to keep fit dominate my days'
14:30 - 15:00 - Afternoon break
A chance to grab a refreshment, meet the sponsors and catch up with industry colleagues.
15:00 - 16:00 - Covid 19 and infection control in dental practice. Where are we now? - Sandra Smith - READ MORE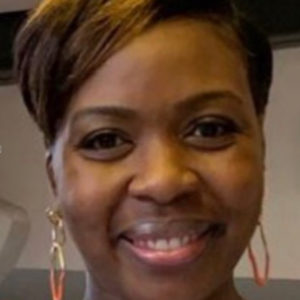 Aims & Objectives 
Give an overview of the current Covid-19 position and infection control precautions required. By the end of the session delegates will be able to recall the protocol for donning and doffing PPE and understand surgery ventilation requirements 
Learning Outcomes
Delegates will understand their responsibilities in relation to infection prevention and control during the Covid-19 pandemic 
GDC Development Outcome 
C – Maintenance and development of knowledge and skill within your field of practice
Bio
Sandra has worked in general dental practice and within the community dental service.  Sandra has a Degree in Health Protection and Infection Control. Sandra was employed as Dental Infection Control Advisor for three PCTs between 2005 to 2015, providing infection control advice, support and training to 140 dental practices in South London. Sandra is now Director of Infection Control Specialists. 
Check out the video from our last event…
Cost
As part of our commitment to CPD training and raising professional standards, The Implant Experts is paying the majority of the expenses associated with the conference. By so doing we have been able to restrict your costs for this full day of verifiable CPD to only:
£35 – Dentists
£15 – DCPs and admin staff 
Please register now to guarantee places for you and your team! In case of heavy demand, preference will be given to members of local practices and all our referring dentists.
Venue location
Kent Event Centre, Kent Showground, Detling, Maidstone  ME14 3JF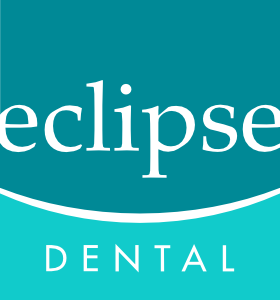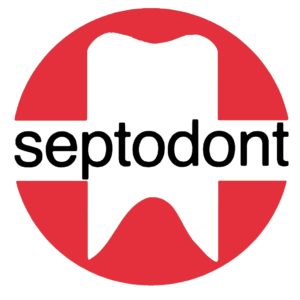 Here is a selection of images & feedback from our last event…
Great venue location, great food / great speakers. Excellent value.
Overall the event was very well organised and the lectures were all very good. Also, all lectures were very interesting.
Another informative day. Great speakers, lots of knowledge gained and will be put into practice.
Excellent course. Gets better every year. Thank you for an informative and interesting day.
Perfect venue, really engaging & enthusiastic lecturers! Good food! Interesting sponsors! No improvement needed!
Excellent conference again. Delicious food and plenty of it.
Here are the videos from previous years…
CONTACT INFORMATION:
01622 751553
3 Ashford Road
Maidstone
Kent
ME14 5BJ
GENERAL INFORMATION:

Opening hours:
Monday - Friday 08.45 - 17.15